Bicycle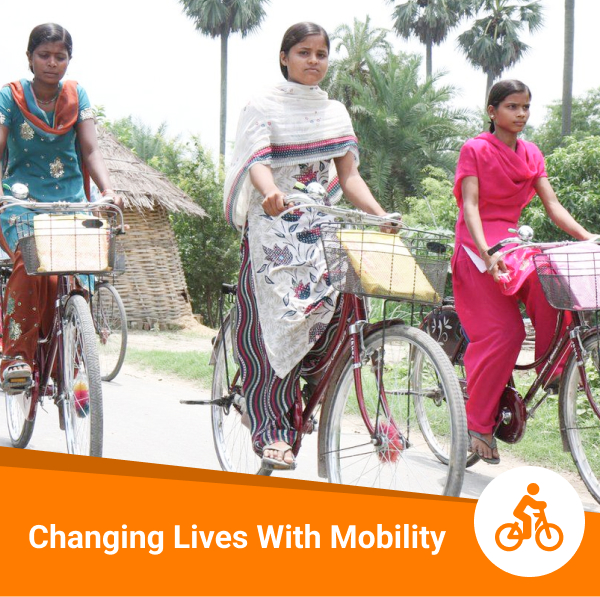 Donating Bicycles to Empower Students and Vendors
Do you have an old bicycle collecting dust in your garage? Consider donating it to empower students in rural areas and delivery workers in cities. Bicycles can provide a much-needed means of transportation for those who cannot afford the cost of public transportation or the upkeep of a vehicle.
In rural areas, many young girl students are forced to drop out of school due to the high cost of transportation. By donating your used bicycle, you can help a student in need continue their education and reach their full potential. The NGO organization will collect the bicycle from your location, repair it if necessary, and distribute it to a deserving student in need.
In cities, delivery workers and vendors often rely on bicycles to transport their goods. However, buying a new bicycle can be a financial burden for these individuals. You can make a difference by donating a new bicycle to a vendor in need, either by paying the full cost or contributing to the cost. You can even choose to stay in touch with the recipient to learn about the impact your donation has made.
Donating your bicycle is easy and convenient. Simply contact the NGO listed in the "Whom Can You Contact?" section or visit a bicycle donation center. You can also make a donation through your Paytm wallet or directly through UPI. Don't forget to share your donation details with Mr. Raj at raj@maulifoundation.org and mention any special occasion or memorial you would like to dedicate the donation to.
Join the movement to empower students and vendors in need and make a positive impact on someone's life through your bicycle donation.
---
;
---