Ever Greensole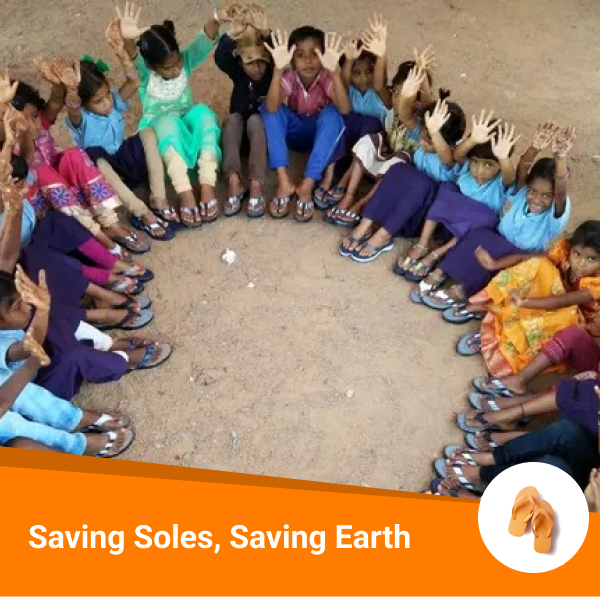 shoes/chappal/sandal are an accessory too pretty to resist but far too dispensable for the most part. For some, these basic commodities are a luxury but others live with the reality that the number of shoes thrown away every year are 15 times more than the number of shoes produced annually. This level of waste is having huge repercussions on the environment and that's where this Indian company steps in to curb the shoe wastage pandemic.
Mauli Foundation is an organisation founded by Sarika Sukale, and it focuses on reprimanding the growing rates of wastage. They recycle and refurbish old and disposed shoes/chappal/sandal into funkier and newer avatars. This initiative gets even better; these newly refurbished shoes are being donated to school children from disadvantaged backgrounds.
The project is open to anyone and everyone who wishes to contribute. If you have shoes that don't fit or that you just don't find cute anymore, you can donate them to Mauli Foundation, after which they'd be transformed into a new pair of shoes/chappal/sandal for a child in need.
Mauli Foundation would donate footwear to children in need on your behalf. Refurbishing and logistics costs of donating a pair is Rs. 300/-, you could also donate to as many children as you want.
We have made a humble start by providing footwear to 1,000 people's and children's in need across the villages of India and by 2023, we will provide footwear to more than 10,00,000 people's and children's in need while restoring their dignity.
---
;
---